The Emperor Penguins of Bellingshausen Sea
on Le Commandant Charcot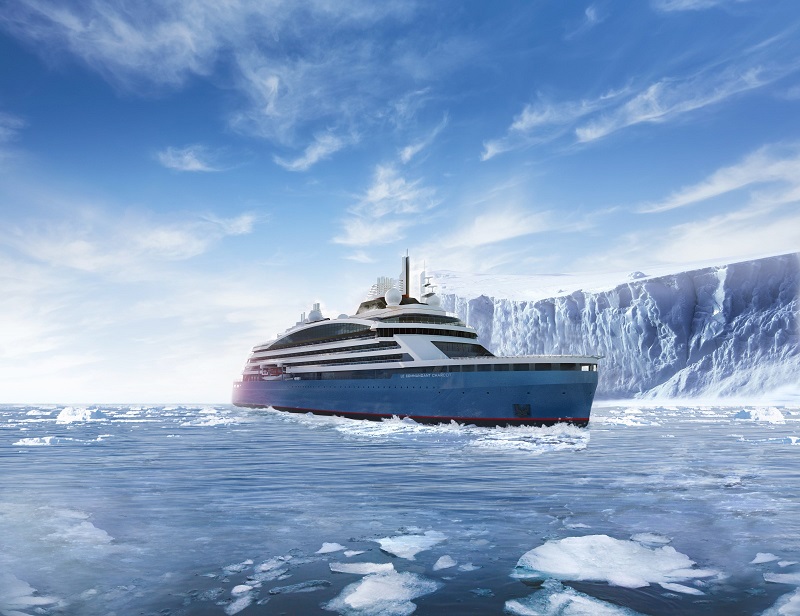 Overnight in Santiago + flight Santiago/Ushuaia + transfers + flight Ushuaia/Santiago
Beyond Peter I Island and Charcot Island, this exceptional cruise will take you into the heart of the Bellingshausen Sea.
Named in honour of the Russian admiral and explorer who discovered Antarctica in 1820, this sea in the Southern Ocean, covered by ice floe most of the time, is hard to reach and practically unexplored.
But the reward lives up to the challenge: emperor penguins, a unique species endemic to the Antarctic and almost never observed, live here. This animal, elegant and majestic, is the promise of emotional encounters.
In this season, as winter gradually gives way to the austral spring, you may be lucky enough to catch a glimpse of the world's largest birds wandering the ice floes on the horizon, or emancipated juveniles learning to swim as the southern summer approaches.
We are privileged guests in these extreme lands where we are at the mercy of weather and ice conditions. Our navigation will be determined by the type of ice we come across; as the coastal ice must be preserved, we will take this factor into account from day to day in our itineraries. The sailing schedule and any landings, activities and wildlife encounters are subject to weather and ice conditions. These experiences are unique and vary with each departure. The Captain and the Expedition Leader will make every effort to ensure that your experience is as rich as possible, while respecting safety instructions and regulations imposed by the IAATO.
About Le Commandant Charcot

Why choose Ponant ?
A French crew, expertise, attentive service, fine dining and more. Within a fully 5 star setting, we take you to discover exceptional destinations while offering you a travel experience that is both authentic and high end.
Travelling the French way
As the only cruise company sailing under the French flag, PONANT is an exponent for the French way of life across every sea on the globe. On board, this is translated through ex
...
Prestige Stateroom Deck 6 Cat.PR6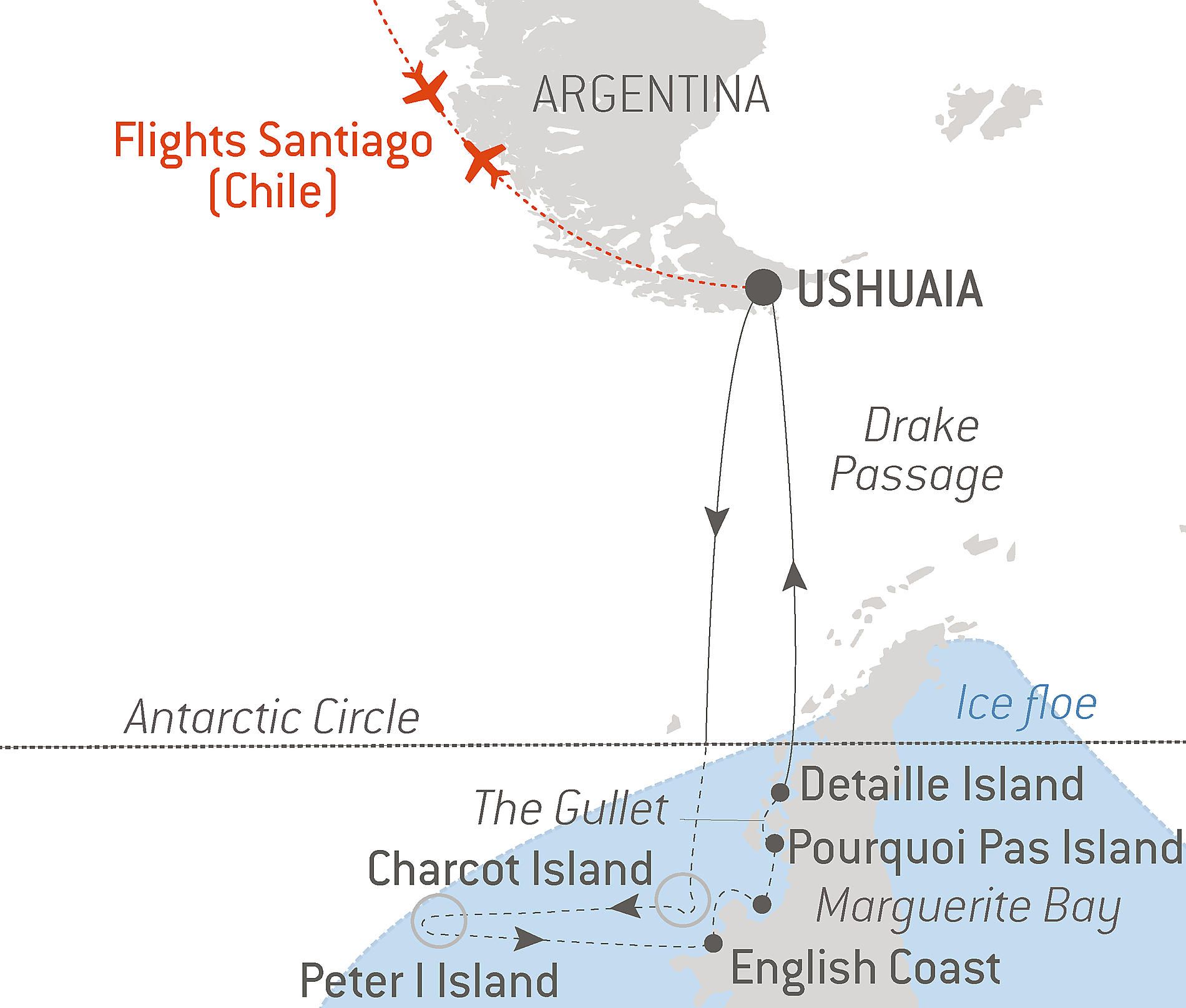 | Day | Port | Arrive | Depart |
| --- | --- | --- | --- |
| 1 | Ushuaia | | 6:00 PM |
| 2 | Crossing The Drake Passage | | |
| 3 | At Sea Aboard Le Commandant Charcot | | |
| 4 | Crossing The Antarctic Circle | | |
| 5 | Exploration Of Charcot Island | | |
| 6 | At Sea Aboard Le Commandant Charcot | | |
| 7 | Exploration Of Peter I Island | | |
| 8 | English Coast - In Search Of Emperor Penguins | | |
| 9 | English Coast - In Search Of Emperor Penguins | | |
| 10 | Marguerite Bay | | |
| 11 | Stonington Island | | |
| 11 | Pourquoi-Pas Island | | |
| 12 | The Gullet | | |
| 12 | Detaille Island | | |
| 13 | Crossing The Drake Passage | | |
| 14 | Crossing The Drake Passage | | |
| 15 | Ushuaia | 8:00 AM | |